292 students

26 lessons
2 quizzes
10 week duration
Learning to cook is much easier than you think.  Once you get your kitchen set up, become familiar with basic techniques and put in some practice you'll be cooking up a storm in no time.
For most of us eating is one of life's greatest pleasures – make even greater when you can say 'I made that'.
Once you have learnt the basics in cooking you can move onto really experimenting with your favourite flavours and foods.  In this course we'll help you develop the knowledge you need when cooking combined with practical tasks and recipes that make the knowledge real and relevant.
When you're starting out we recommend you follow our recipes but as you progress on your cooking journey, try changing things up, using new spices and flavours – test them out on your friends and family.  But, if you come up with something new we'd love you to share this with us.
During this course you'll learn about:
Cooking equipment & functions
Kitchen, Food & Cooking safety
Chopping, Slicing & Dicing
Frying & Sautéing
Boiling, Simmering & Casseroles
Baking
Employment & Further training
Practical tasks – we've included 10 practical cooking tasks that will help you practice your new skills but, there's also our 'Neighbourly Cooking' section which is full of fabulous recipes that have been put together by people in our community.
Best wishes on your cooking journey!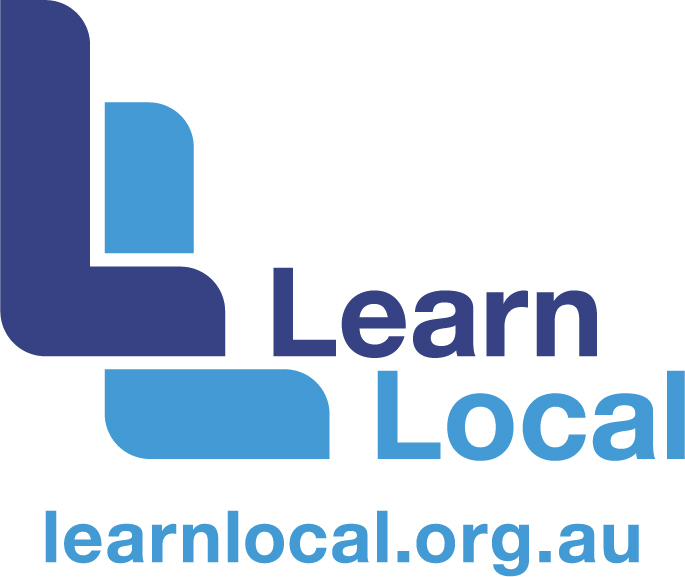 We are part of the Learn Local sector. To find out more about Learn Local endorsed training, projects, and programs, visit learnlocal.org.au
Module 1: Essential Kitchen Items

Module 2 & 3: All About Safety

Module 4: Chopping, Slicing & Dicing

Module 5: Pan Frying, Deep Frying & Sautéing

Module 6: Boiling, Simmering, Stewing*

Module 8: Employment & Further Training

Module 9: Practical Tasks
0.00 average based on 0 ratings